Etosha Trip Report - August 2011
Our August 2011 Etosha self drive safari was awesome.
We spent six nights at Halali camp and six nights at Okaukuejo camp in Etosha National Park, Namibia.
Here are our Etosha trip report statistics:
• We travelled 5234 kilometers (Johannesburg to Etosha and back via the Trans Kalahari highway)
• Shot 14 698 photographs
• Took 215 video clips
• Temperatures varied from about 4 degrees Celsius on some mornings to 31 degrees Celsius in the afternoons
And we had some amazing animals sightings:
• Lions - 8 sightings
• Leopard - 4
• Black Rhino - 25 (mostly at night)
• White rhino - 2
• Elephants - 17
---
For self drive or guided safaris to Namibia and South Africa contact Your Safari
---
Please read on for the Etosha trip report details...
We left Johannesburg on Friday afternoon and stayed overnight is Zeerust. The next day we travelled through Botswana and into Namibia and we stayed at the Hotel Thule in Windhoek.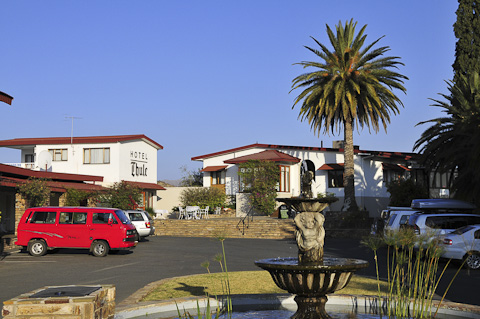 The Hotel Thule is an amazing place - excellent service, great food plus free internet, free fruit in the room and a free fully stocked bar fridge and an marvelous view from the restaurant!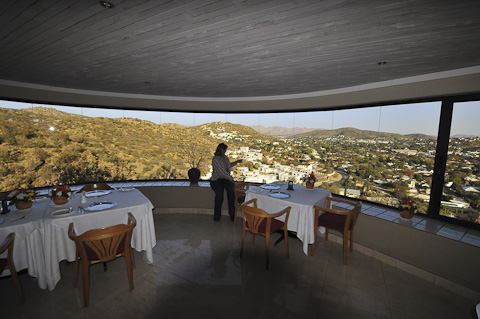 And the rooms are massive! We will be back here next year God willing!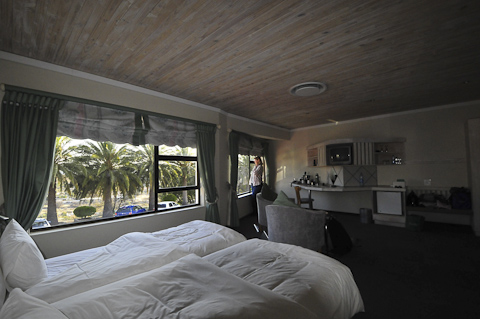 On Sunday morning we left the Hotel Thule at 05h00, with a superb breakfast pack that we ate along the way. We saw many crosses where people had been killed in motor vehicle accidents...
plus a few burnt-out cars..
When travelling by road you need to ensure you have your wits about you and the relevant survival skills!

We arrived at the Von Lindquist gate at 09h30 and popped into Namutoni to photograph our favorite fort...
We also popped into the reception at Namutoni to chat to the ladies...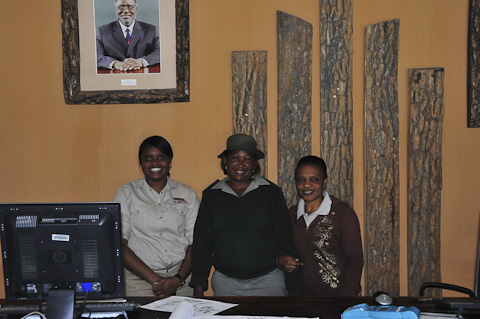 As you will see the reception staff are friendly. We have read on many forums that the staff in Etosha are surly and unfriendly. Well we have found if you speak nicely to people and treat them with respect they will be friendly in return in 99% of the cases.
And then we left for Halali and here is our friendly Halali welcome...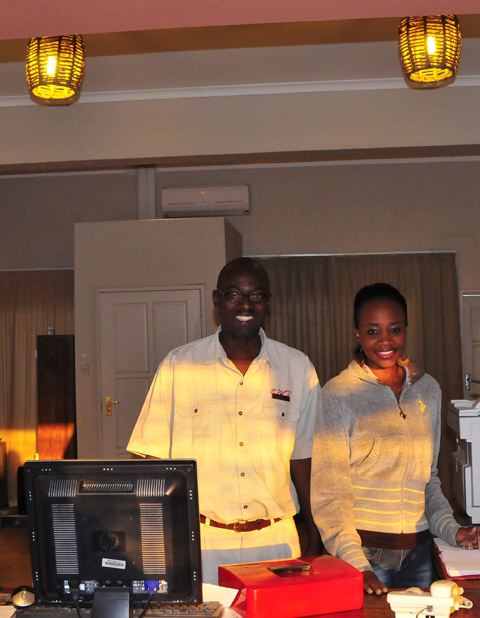 Namibia had a very wet summer with record rainfalls so there was still water in the pan. We have never seen water on the pan during winter - usually the pan is cracked and dry but this year there were thousands of flamingos and other waterbirds...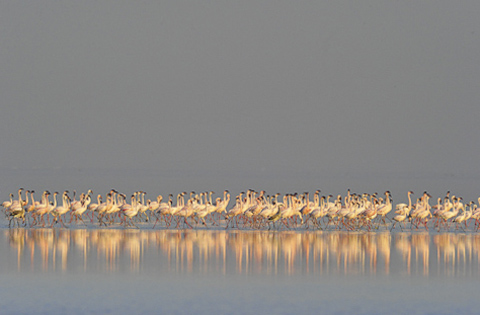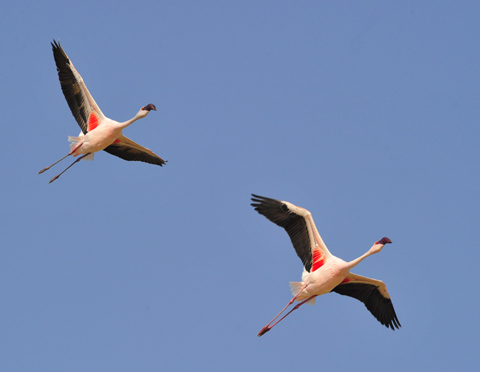 We spent the next three mornings going to the Etosha lookout to photograph all these birds and each day we could see the waterline receding so we had to make the most of the situation!
We had a lovely chalet...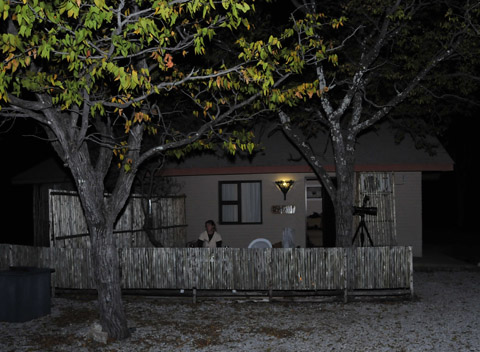 and the resident honey badger came to say hello on our first night but we did not have our cameras ready!
In the Halali area we had some superb sightings by day...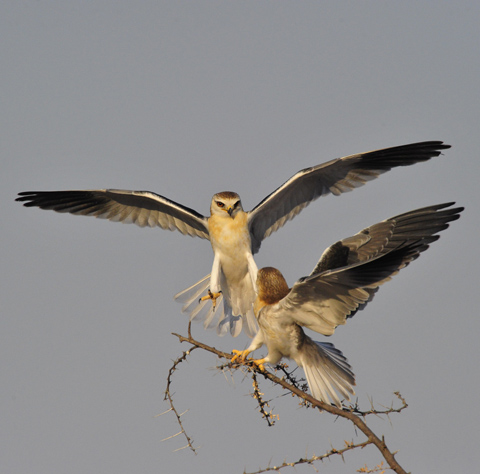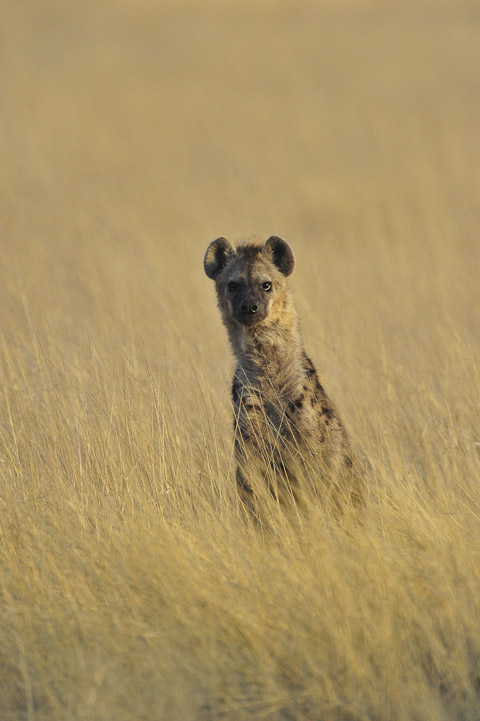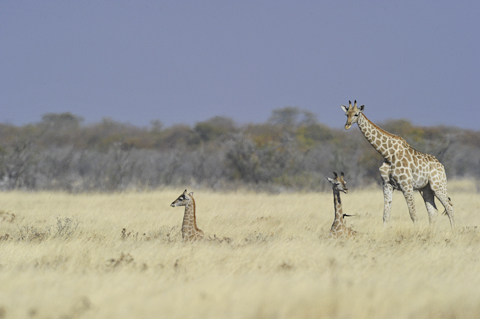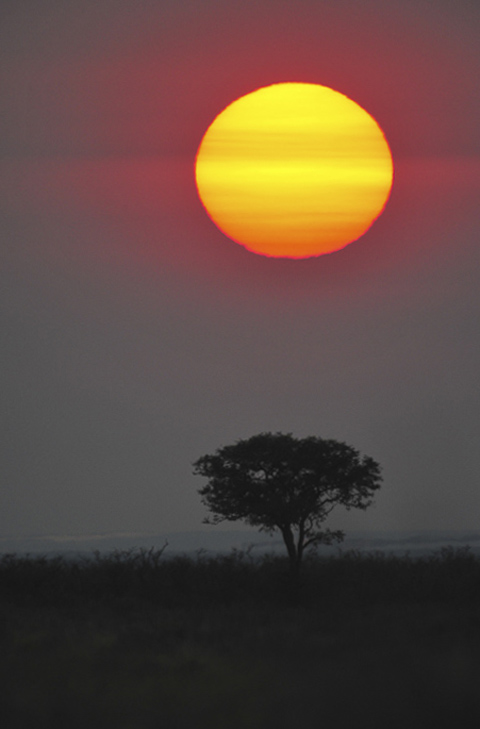 ... and at night at the Moringa waterhole...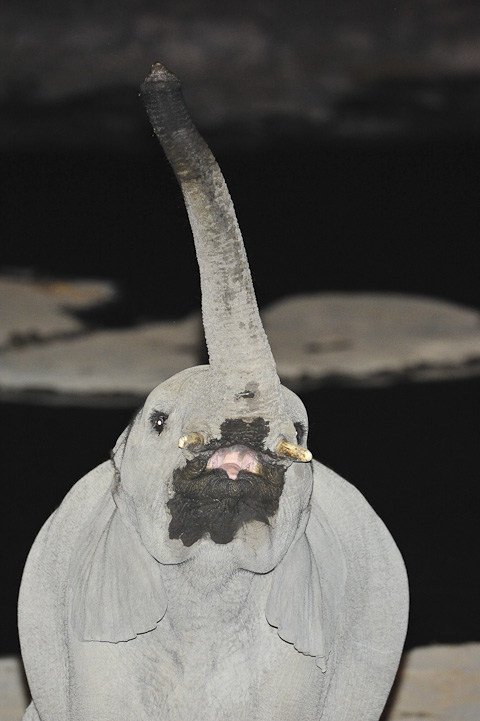 Here is our video, shot with the Nikon D3s, of the above leopard drinking...


One very disturbing thing was the amount of roadkill that we saw.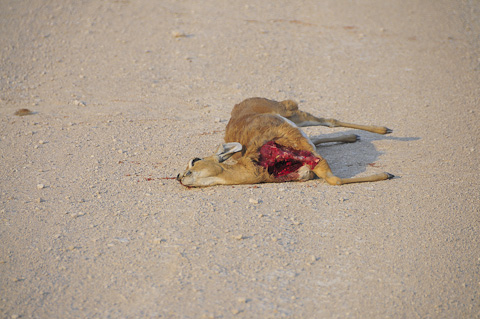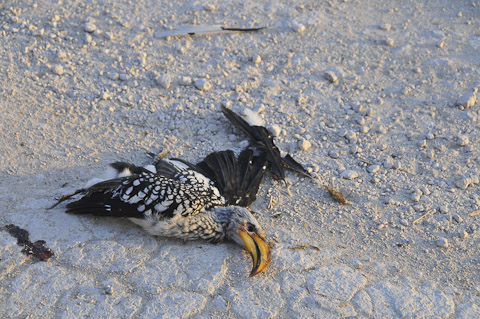 Every day we saw dead animals and cars speeding through the park. In previous years we saw hardly any roadkill in Etosha but this year the carcasses were a daily occurrence.

In the Kruger Park the speed limit on the gravel roads is just 40 kilometers per hour while in Etosha the speed limit is 60 kilometers per hour on the gravel roads yet vehicles are still travelling at 80 - 100 kilometers per hour! What's the rush people...?
If you are a self-drive visitor you will see more if you drive slower - isn't that why you visit the national parks - to see wildlife?
And if you are on a guided safari or on a tour group and the driver is speeding you have every right to ask him to slow down!
Six days went by very quickly and then we had to leave for Okaukuejo camp.
Please click here for part two of our Etosha Trip Report...
---
Return from Etosha Trip Report to Trip Reports page

Return from Etosha Trip Report to Kruger-2-Kalahari home page
---
---

To make a safari rental booking in South Africa, Botswana or Namibia click here
---