Pafuri Walking Trail - October 2015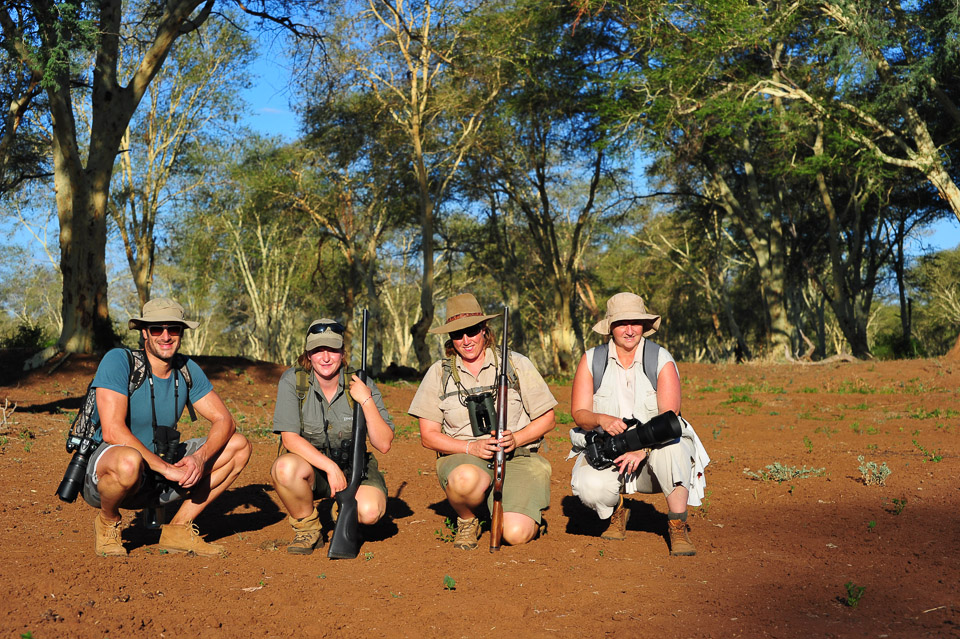 This trip was all about the scenery and birds. Our adventure would be very different from anything we had ever done before - a 4-day, 3-night Pafuri walking trail with mobile camp and then 2 days at the wonderful Pafuri Camp on the 26,500 ha Makuleke private concession in the remote northern Kruger.
The Pafuri Walking Trail 
Arriving at Pafuri Camp at 13h00 we were warmly greeted by our trail guides from Pafuri Walking Trails - Sarah Nurse and Elizabeth Bruce or 'Biff' as she is known.
We left the car at Pafuri camp and went to meet the 3 other guests on the Luvuvhu Bridge at 14h00 – then we were off to our base camp for 3 wonderful nights.
After Sarah showed us how everything worked it was time for a quick bite to eat – open sandwiches with iced tea in the lounge area and then we were off for our first walk.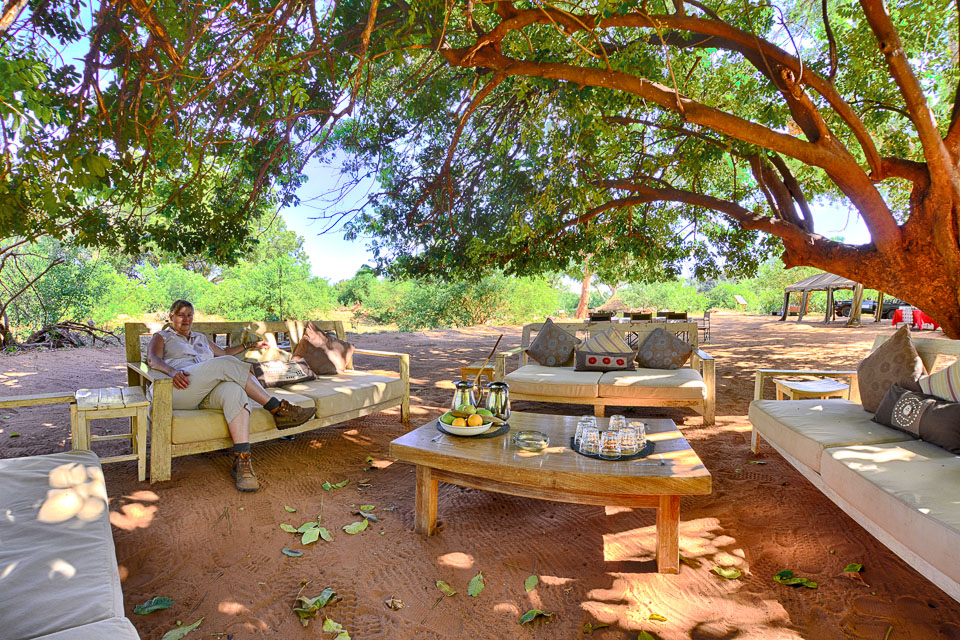 Just a short drive in an open game viewing vehicle to a spot in the bush and then the 5km walk begins. Our first walk was in Hutwini Gorge, which has some lovely scenery.
When we got to the top of the gorge we watched a breeding herd of elephant walk past.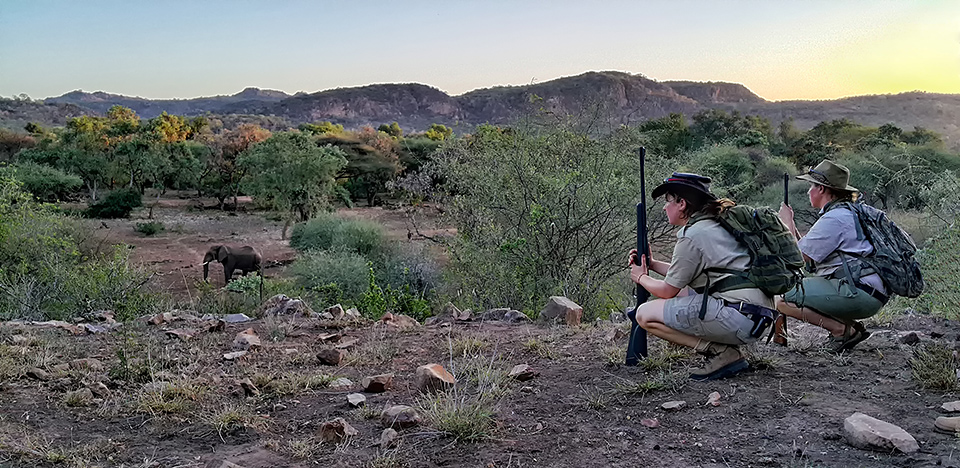 As the light started to fade it was time to head back down to our vehicle but a young bull elephant gave us a little run around and we had to climb higher to get away from him! We eventually gave him the slip and carried on down to our vehicle for sundowners.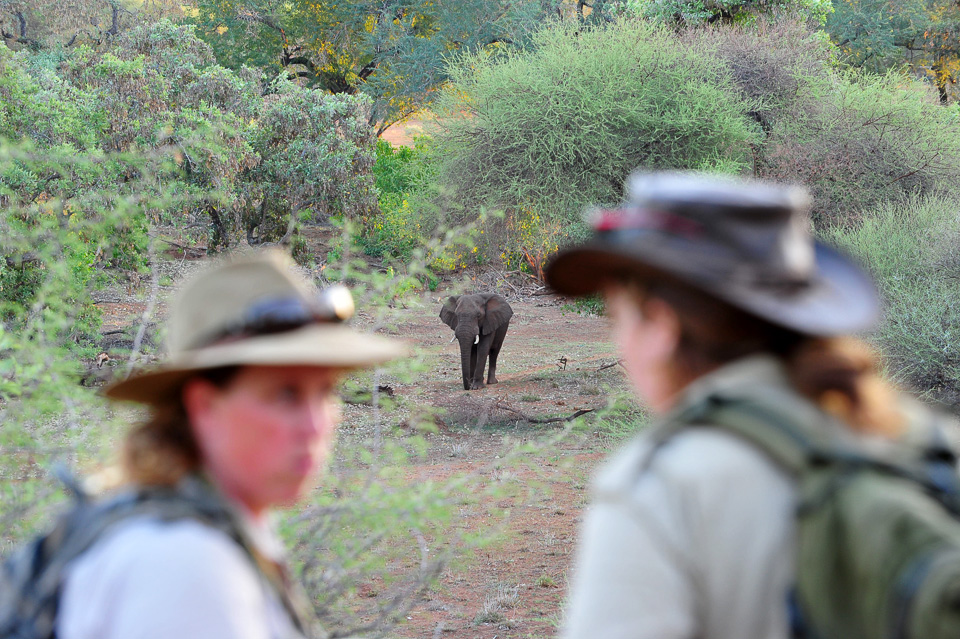 The Pafuri walking trail takes you to new locations for each walk and we enjoyed our short game drive en-route to our walking spots.
We did 3 Gorges- Hutwini Gorge, Lanner Gorge and Mutale Gorge and 3 pans- Mapimbi, Nhlangaluwe and Nuwambi, visited a few Fever tree forests, saw many Baobabs and walked in the Luvuvhu River, giving us a wonderful feel of this unexplored Pafuri area.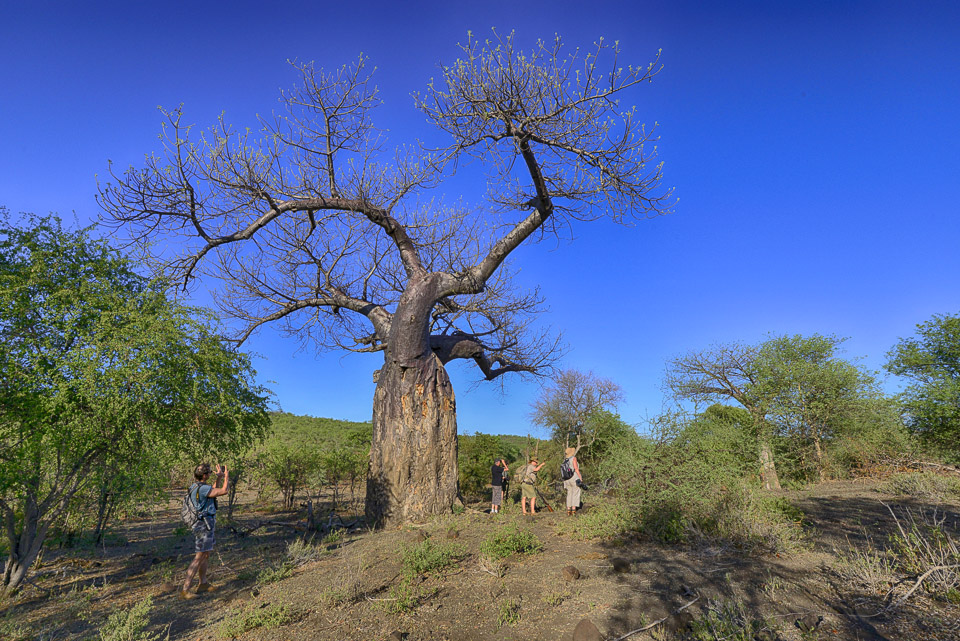 | | |
| --- | --- |
| Baobab at Hutwini Gorge | Walking across the Limpopo flood plain |
Sunset in the fever tree forest
| | |
| --- | --- |
| Into the palm grove | Crossing the Luvuvhu River |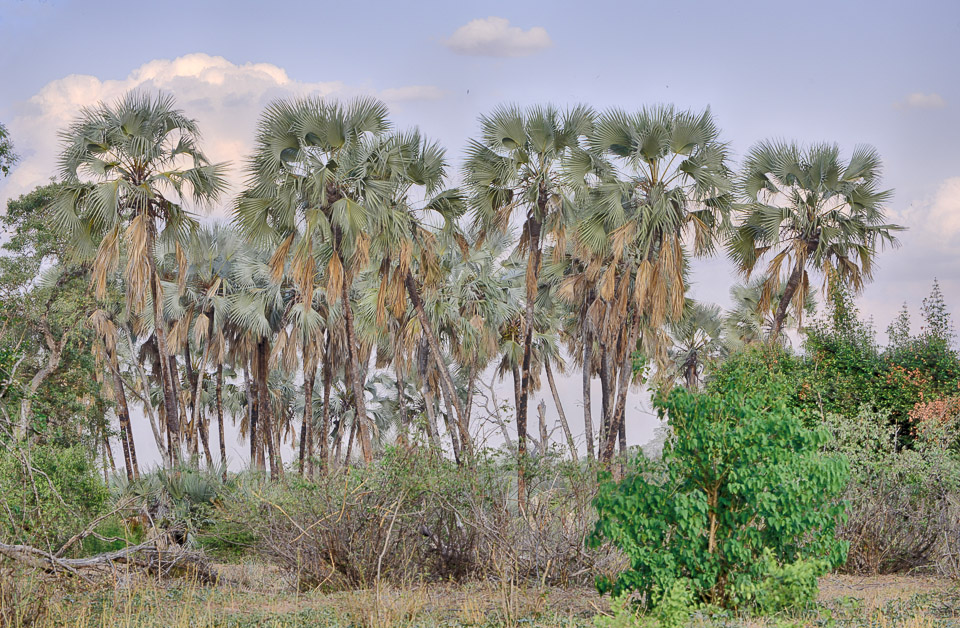 Palm groves can be found throughout the Pafuri area
| | |
| --- | --- |
| Propeller pod in the river sand | Root growing in rock - Hutwini Gorge |
Pod from Helikopterboom or Propeller tree - found only in the Pafuri area of Kruger Park
| | |
| --- | --- |
| Biff and Sarah | Pan with dried mud |
A walking safari allows you to get down low for more impressive photos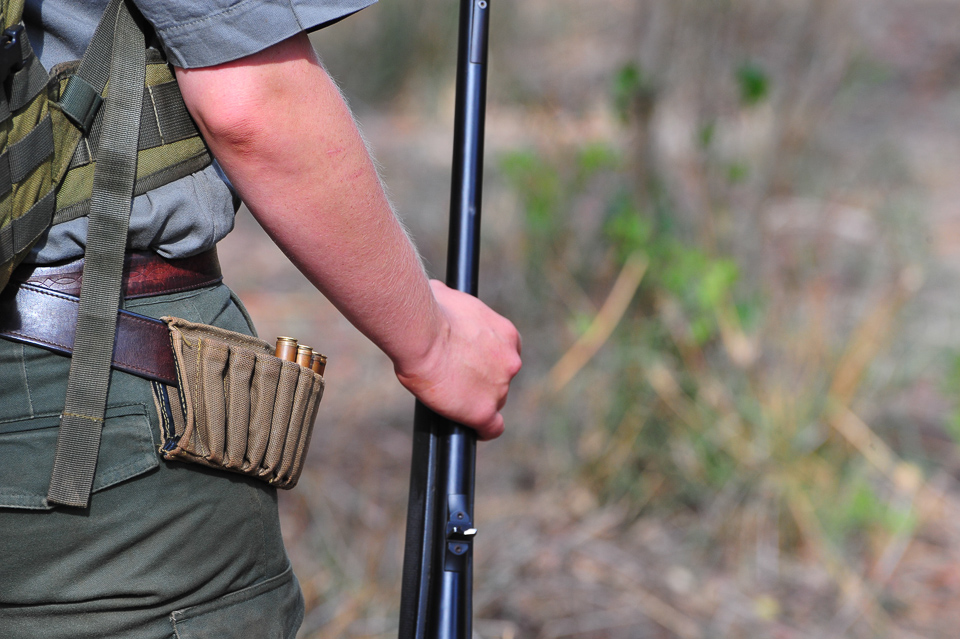 | | |
| --- | --- |
| Ostrich | Eland |
Pafuri Night-drive - looking for the elusive Pel's Fishing Owl!
| | |
| --- | --- |
| The Lanner Gorge viewpoint as seen from the Luvuvhu River below | Make sure your sandals fit well otherwise blisters will be the end result! |
On our second day we headed for one of the Fever tree forests.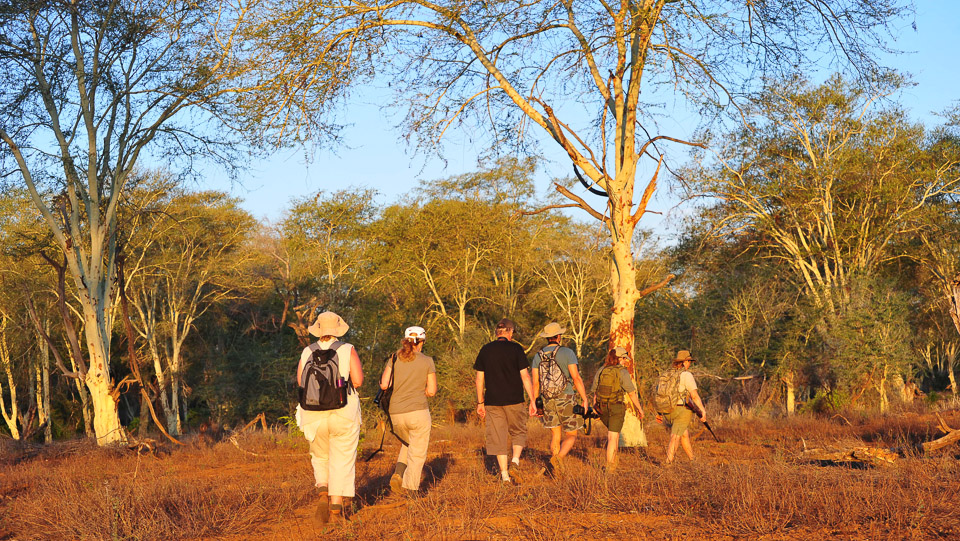 When we stopped for our coffee break a breeding herd of elephant decided to head right for us so we had to make a detour and headed for a nearby pan instead.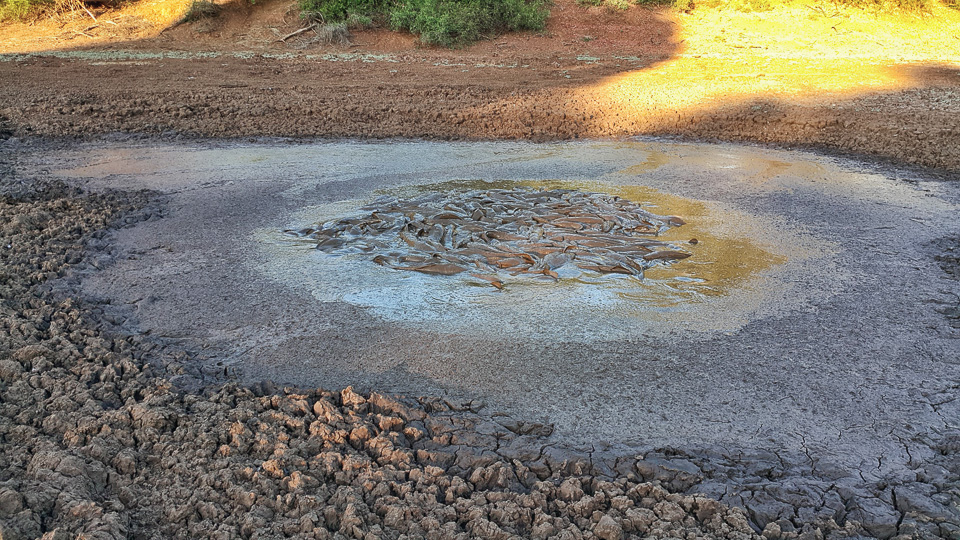 That afternoon at Nuwambi pan, we had a small pool of catfish splashing around trying to survive the onslaught of the drying pan, while fish eagles, baboon and jackals circled the area - what a way to go.
Fish eagle deciding on which fish to catch
We had two most memorable walks, the first being the one to Lanner Gorge where we walked for 6.2km through the Luvuvhu River with sheer cliffs on either side while keeping an eye out for crocs and hippos!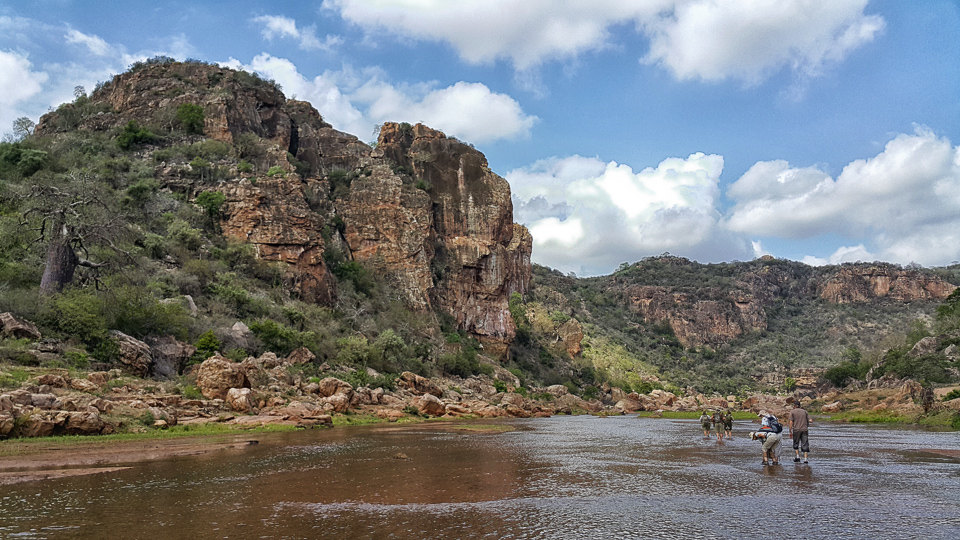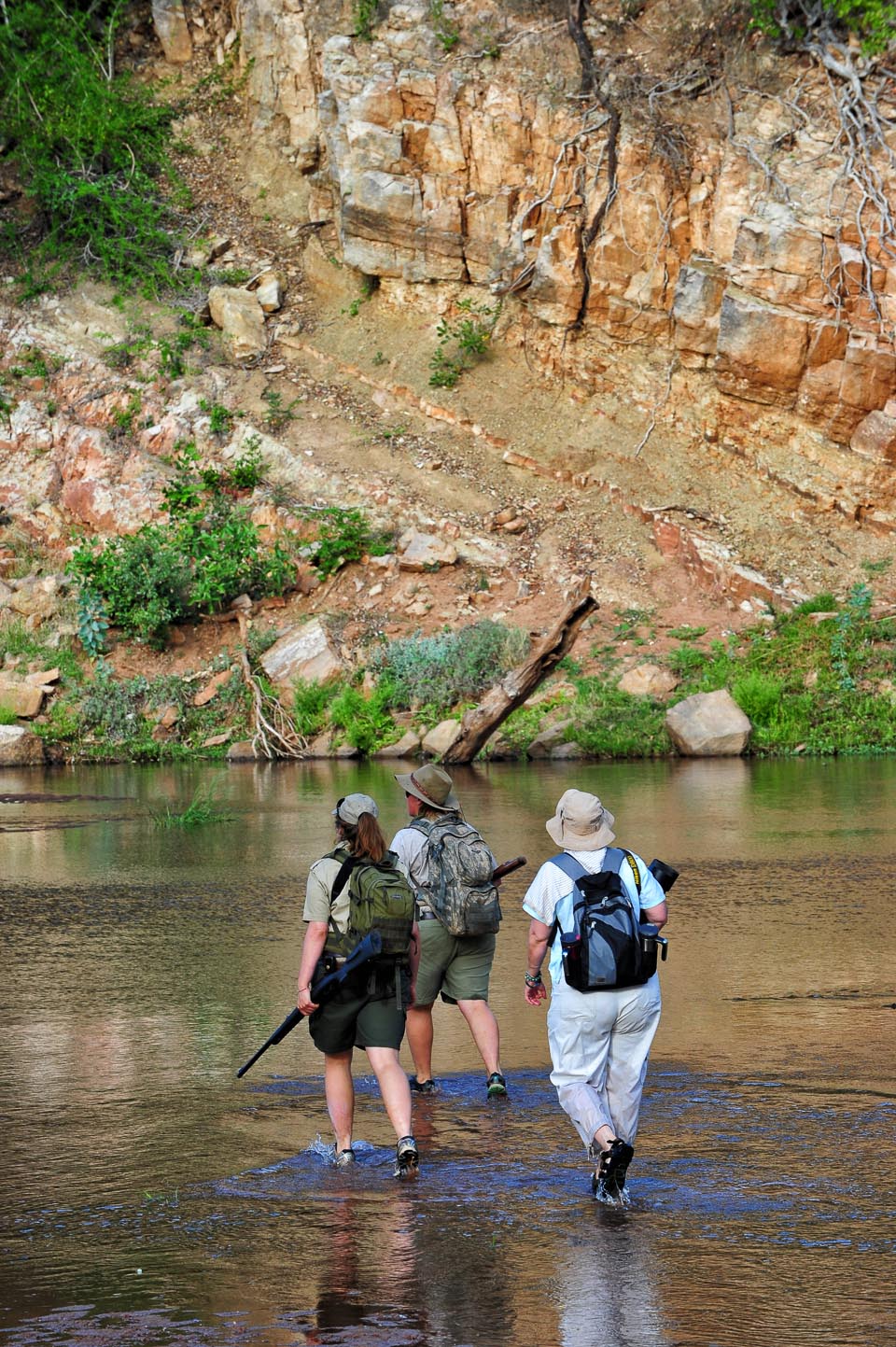 The highlight of our Pafuri walking trail - walking through the Luvuvhu River
After the 6kms there was another 3km up to the top of Lanner Gorge and Jenny nearly didn't make it with sandals that kept coming loose and sand chaffing her ankles till they were raw but the others didn't mind taking a few water breaks waiting for Jenny to catch up. We all made it to the top of the gorge and what an experience and feeling when you see just how far you walked and climbed!!
The other Gorge we fell in love with was on our last morning - Mutale Gorge.
View from Mutali Weir
By this time we had lost 3 members of our team - Kent had sprained his ankle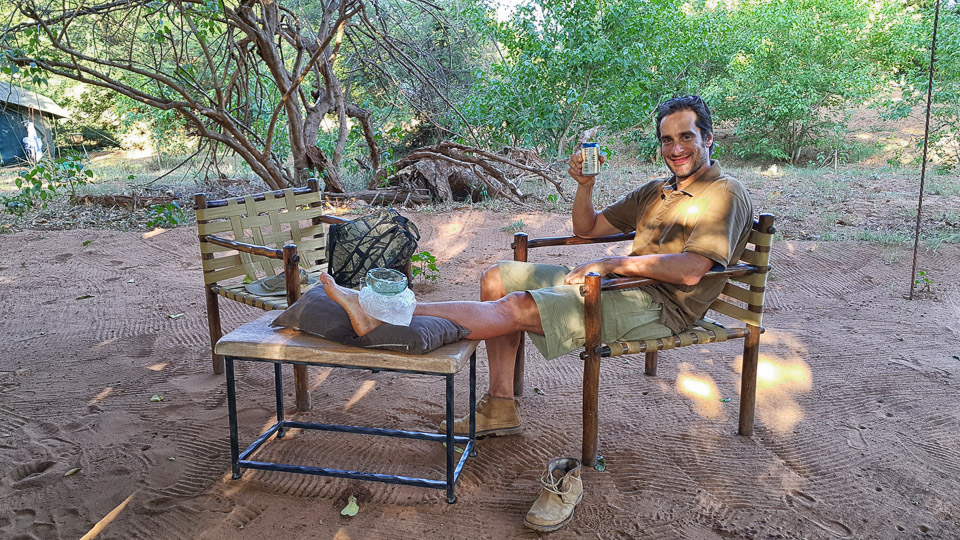 and the other two had to leave early for a long drive home so it was just Sarah, Biff and us that experienced this magnificent Gorge.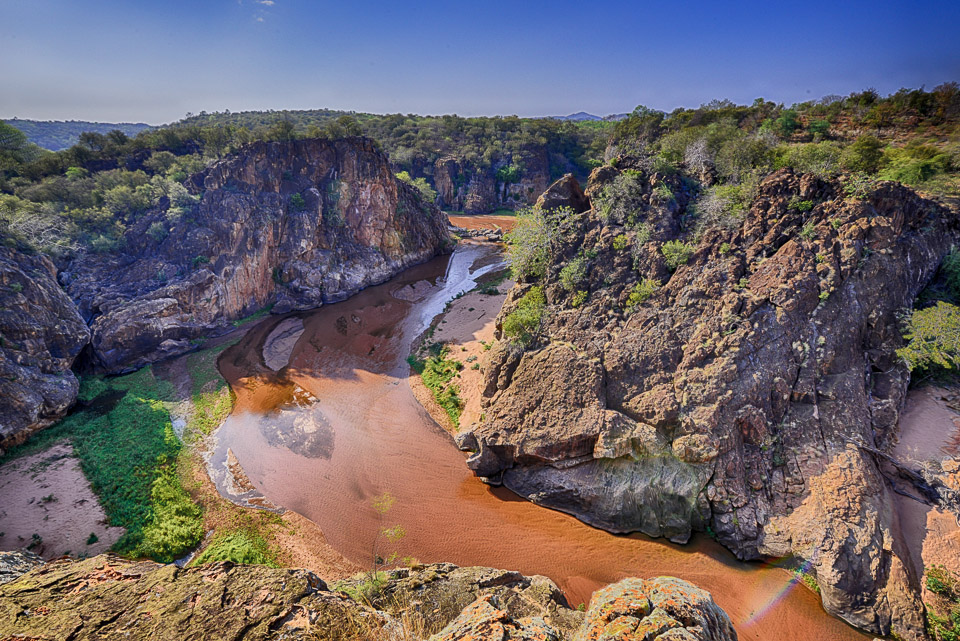 Pafuri Walking Trail Base-camp
Pafuri Base-camp is set up during the trail season, which is between April and October each year. 
We had plenty of shade as the camp is set under a huge Sycamore Fig tree.
There are four tents, each with en-suite toilets and a hand basin and the bucket shower is separate from the tents.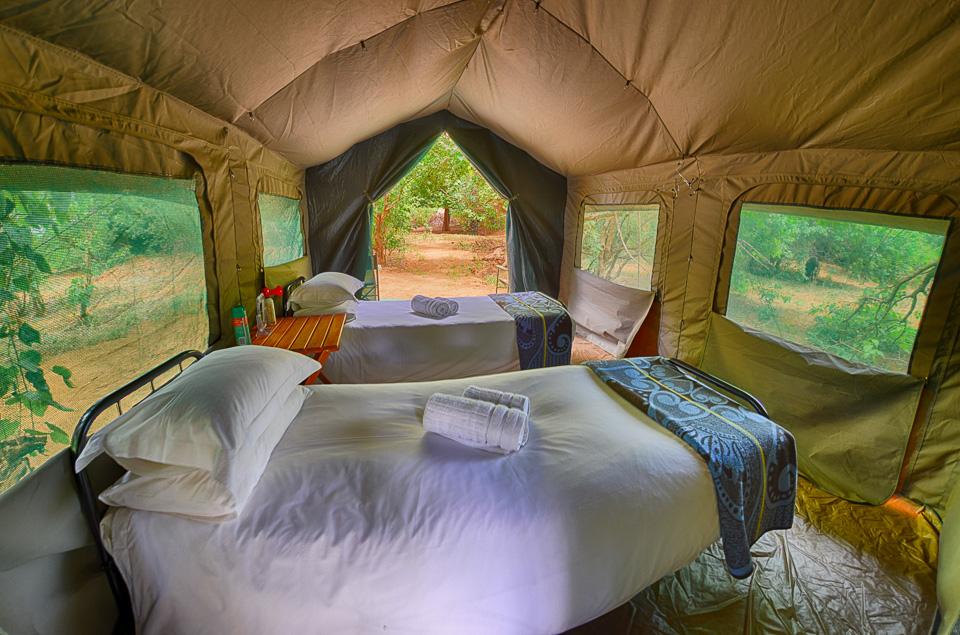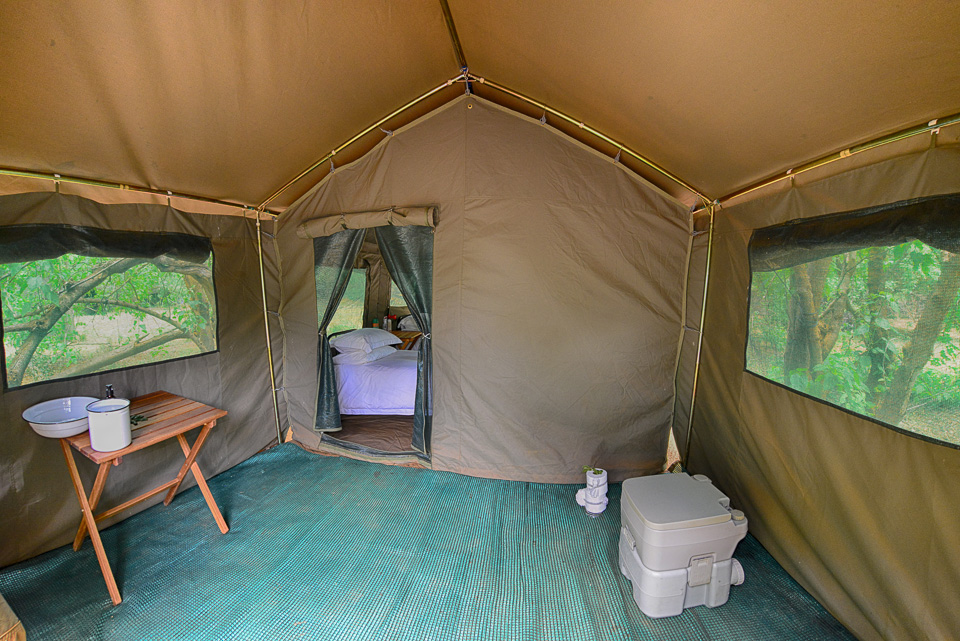 Each night lanterns are placed round the camp providing light and also giving you that rustic bush experience.
At 05h00 Biff wakes you up with a good-morning greeting and fresh hot water that she pours into basins outside your tent. Then we quickly dressed and packed our backpacks for our morning walk.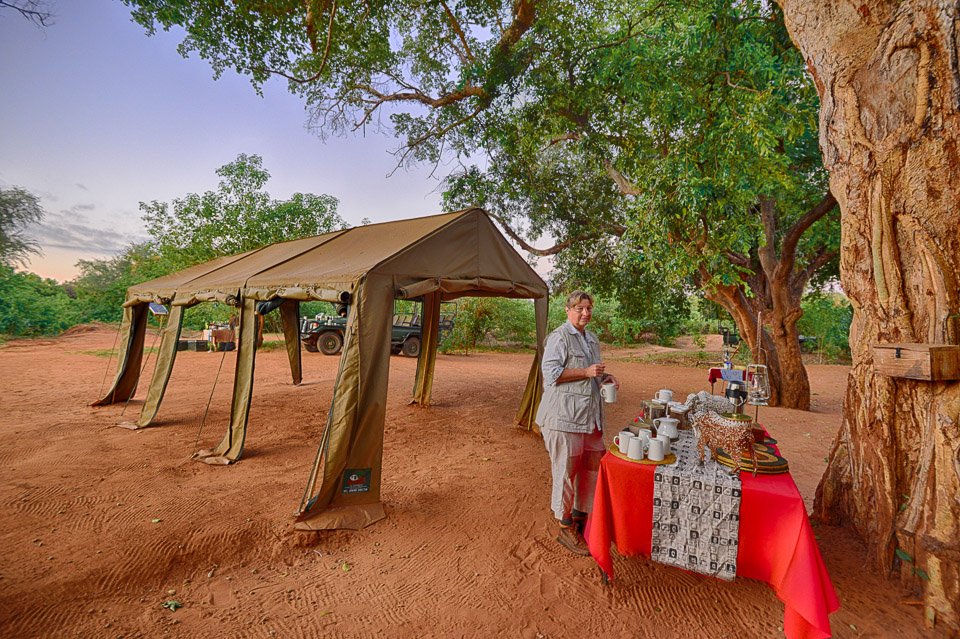 Coffee and hot porridge is served before leaving camp. 
On our return to camp we were welcomed by singing and cool scented face cloths to wipe off the day's dust.
Then it's time for brunch - Shepard's pie and salad with bacon and sausage, crumpets, cereal, yoghurt, toast, juice, tea and coffee.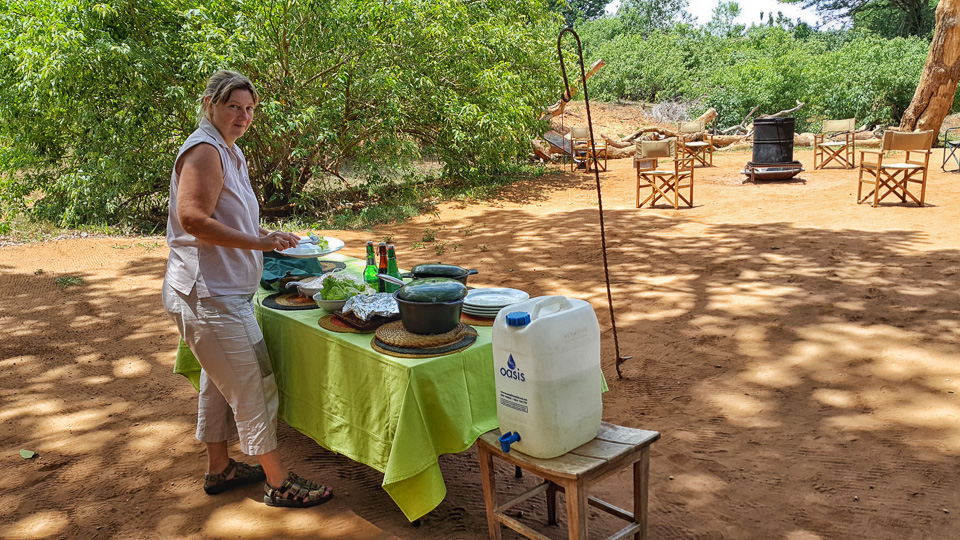 All our delicious meals were prepared by Patricia and Wendy in their bush kitchen.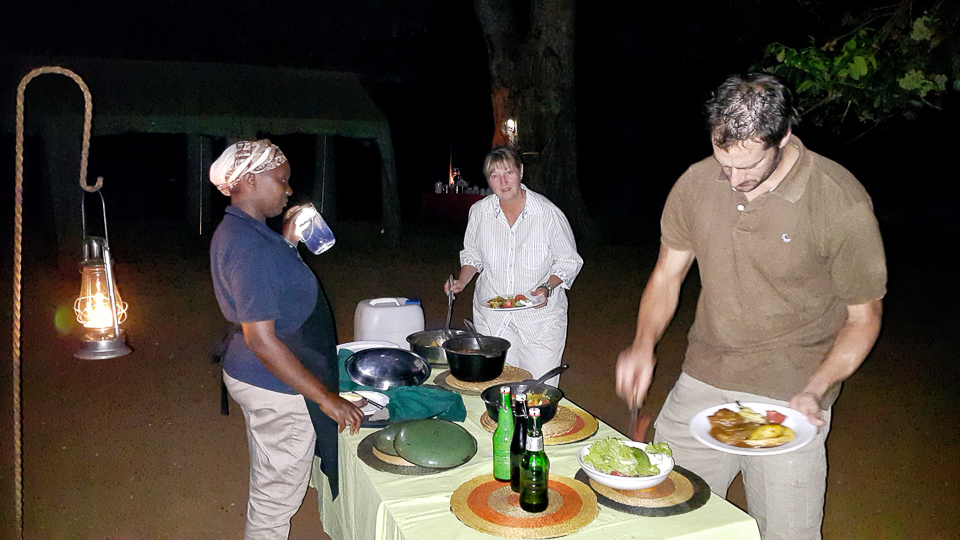 When you decide to shower Sarah and Biff prepare the buckets for you so all you have to do is enjoy your shower after the walks!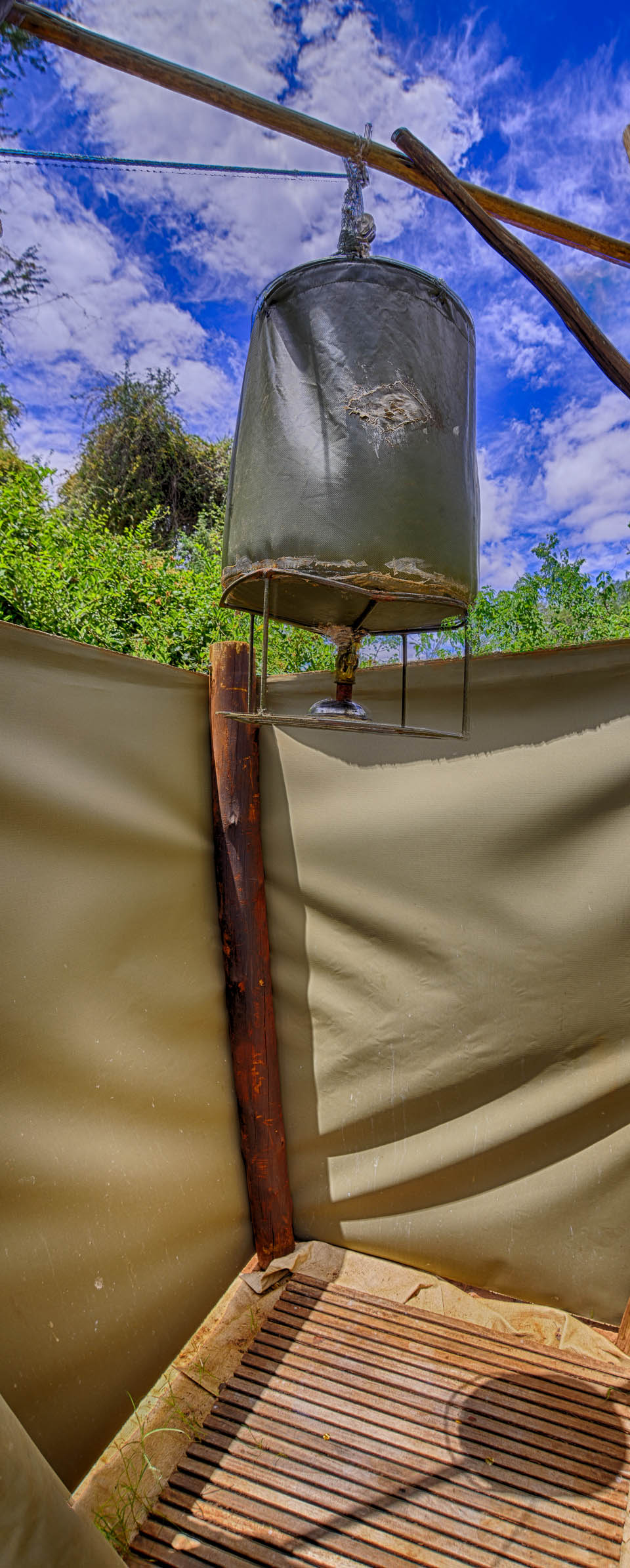 The bucket shower
We had a few visitors in camp; a dagga boy (buffalo bull) came into camp one night, leopard spoor was seen outside Biff's tent but no one saw him….maybe just as well - and the thick tailed bush baby family entertained us in the tree tops while a male Nyala stayed most nights.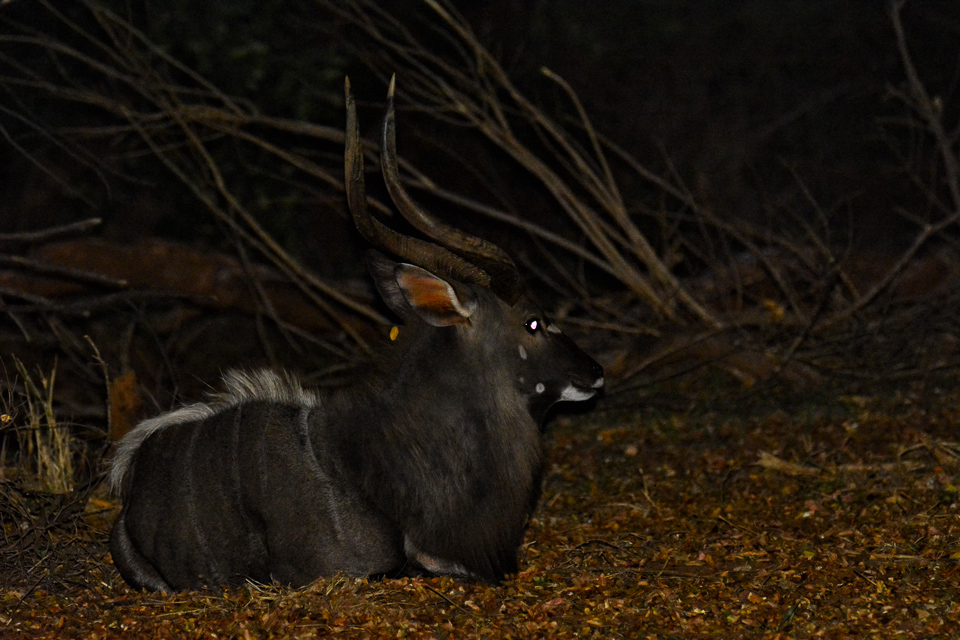 Thank you Sarah and Biff for showing us this beautiful area - your knowledge and fun approach made for the perfect Pafuri Walking Trail experience!
Pafuri Camp
After our farewells we were dropped off at Pafuri camp for our last two nights in this magical place.
Penny warmly welcomed us back to Pafuri Camp and after our welcome drinks and a quick unpack it was time for our afternoon game drive.
| | |
| --- | --- |
| Real 'bucket' seats! | |
We had 4 wonderful games drives with our guides Royal and Ezaya. They took us to many of the special places and went the extra mile for us to get good landscape pictures.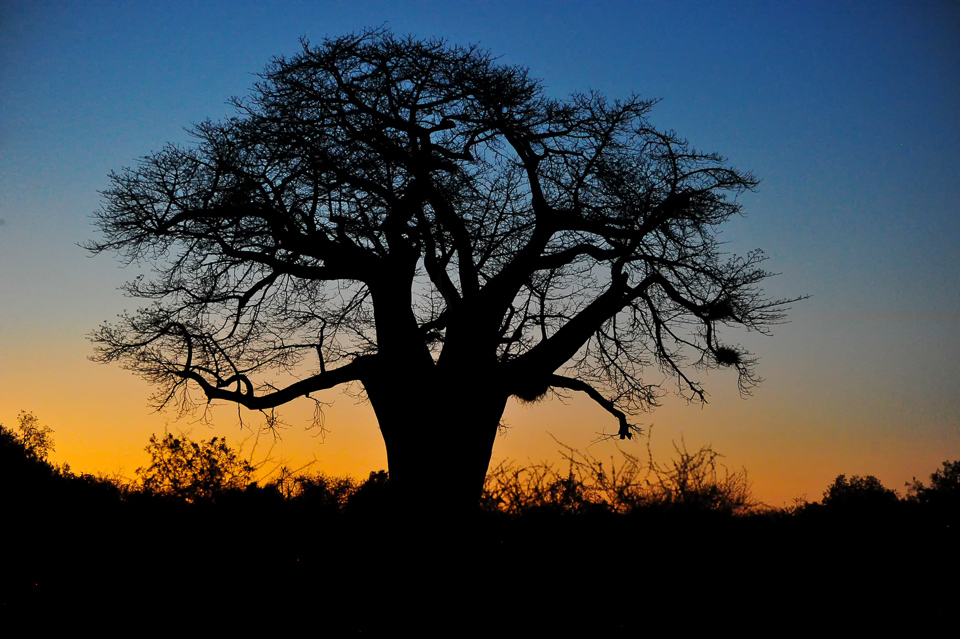 We got two fantastic sunsets with baobab trees and we also got to see some lovely birds like the Black-backed Puffback, Broad-billed Roller and Grey-headed Bushshrike.
| | |
| --- | --- |
| Grey-headed Bush Shrike | Black-backed Puffback |
---
In all our previous safaris we have shared our vehicles with people who were primarily interested in the big-five animals so it was refreshing to share the vehicle this time with passionate birders.
We learnt a lot about rare birds and will have new 'bird eyes' on future safaris!
After Pafuri Camp the birders were going to another lodge in the Pafuri area. We asked them to send us feedback when they got back home and this is what they had to say:
"The lodge was aesthetically awesome. The rooms had the most magnificent views and were beautifully appointed. Food was very good, the drives were, however, disappointing. 
In part because we had a guide that was not interested in birds so would not stop for them and, in part, because the vehicles always chased to be in the Pafuri Camp area."
---
Our meals at Pafuri Camp were excellent and the service 5-star!
Our tent #3, which was on the eastern side of the main area, had a stunning view over the river.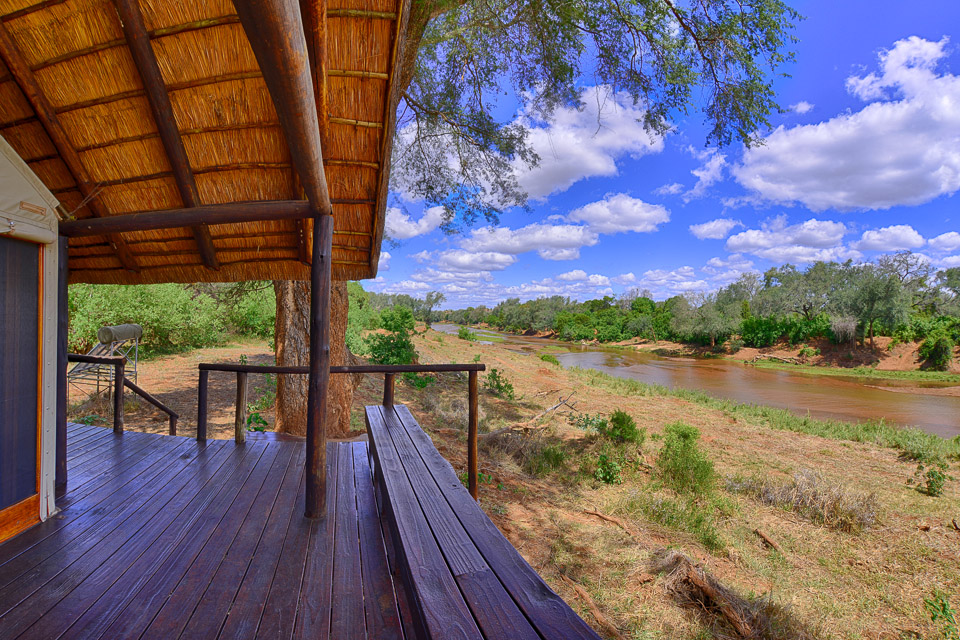 View looking east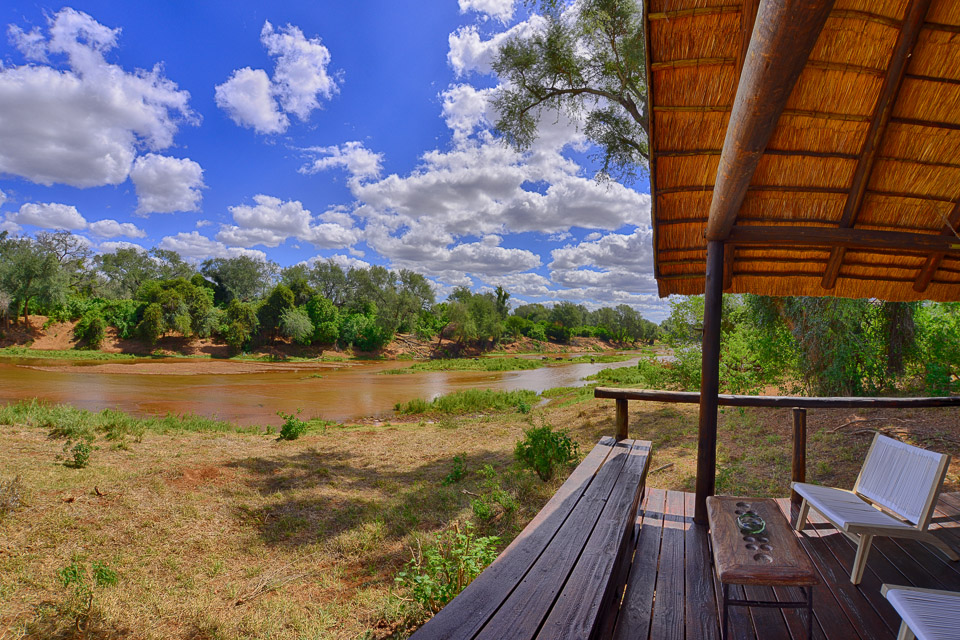 View looking west
Buffalo, elephant and waterbuck came to visit us while we were sitting on our deck...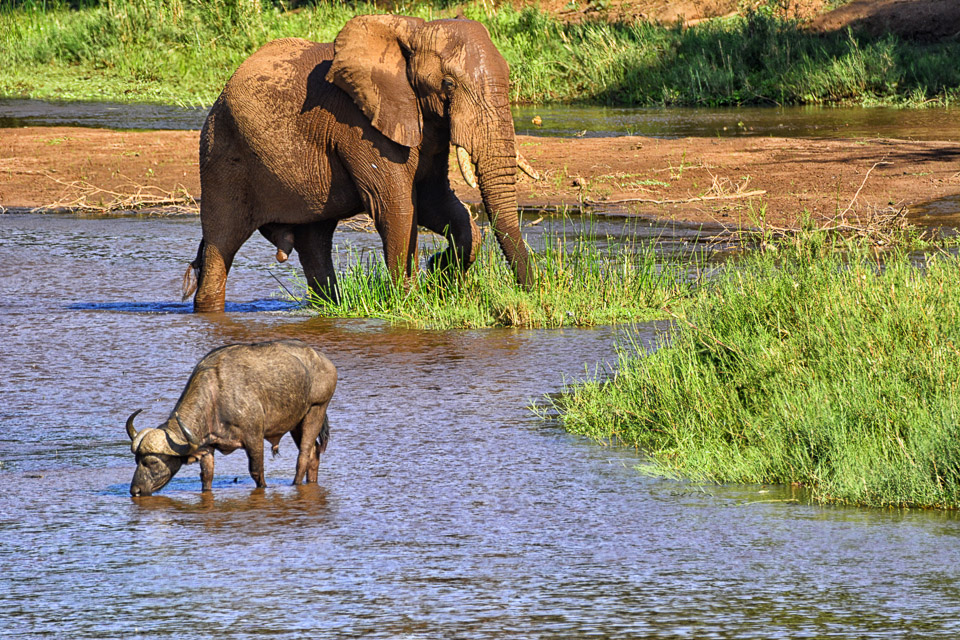 ...while crocodiles patrolled the waters at night.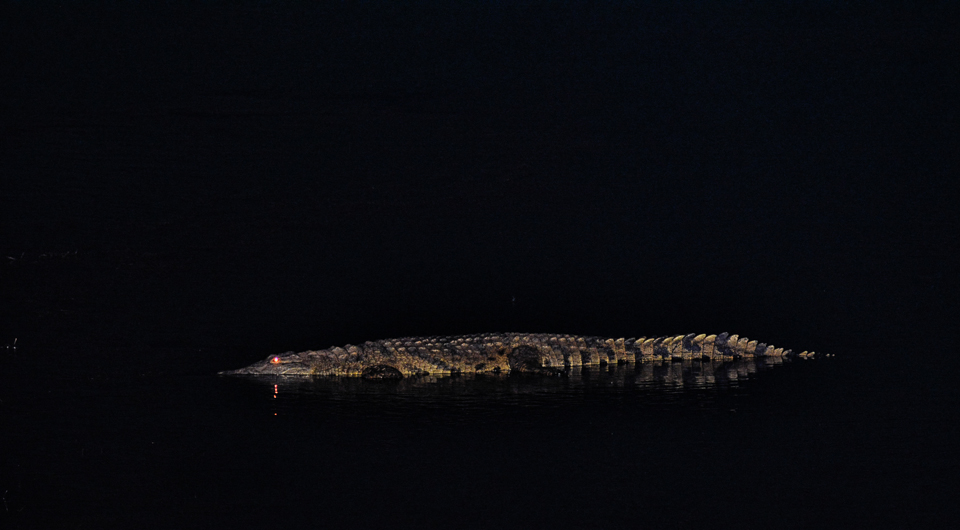 As we mentioned, we shared our vehicle with birders and the field guides really went out of their way to show us different and rare species and the guides were also great with children...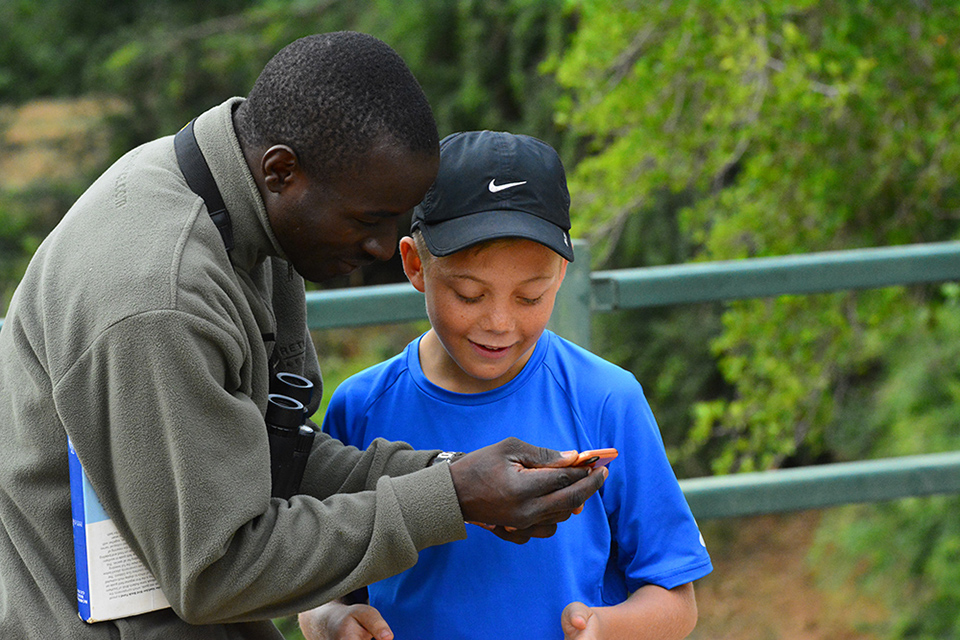 Royal showing Luke a bird on his phone app
Thank you to ReturnAfrica for a truly magical experience!
---
To book your Pafuri Walking Trail or to stay at Pafuri Camp, please click on these links or contact Return Africa as follows:
Email: info@returnafrica.com
Tel: +27 11 646 1391
---
Return from Pafuri Walking Trail to Trip Reports page

---
---

To make a safari rental booking in South Africa, Botswana or Namibia click here
---