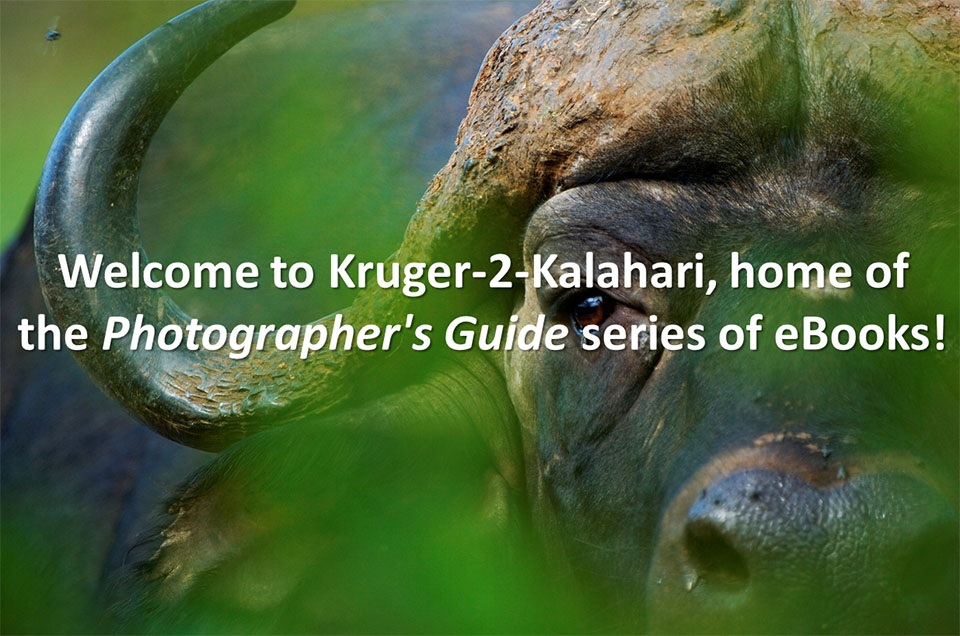 This Is What We Do
We provide Nature & Wildlife Photography hints & tips, information on African Safaris and publish & sell eBooks specific to various African National Parks... 
So what's Your Favorite African Safari Destination?
That's just one of the questions we are often asked. That's because our 1st African safari was way back in 1995, and since then, we have spent over 800 days in various Southern and East African national parks on photo safaris!
Our favorites are: 
Kruger
National Park 
(South Africa)
Kalahari - Kgalagadi Transfrontier Park 

(
Botswana & 
South Africa )
---
| | | |
| --- | --- | --- |
| Subscribe to our free newsletter and download a free Southern African Safari Guide that you can use to plan your next southern African safari. Simply click on either of these images to subscribe...  | | |
---
Pilanesberg 
(South Africa)
Etosha 
(Namibia)
Why?
Well because all these parks provide affordable accommodation coupled with the flexibility & freedom for you to do self-drive photo safaris and/or guided safaris.
They also provide excellent wildlife photography opportunities for capturing images of the big-five animals (lions, leopards, elephants, rhinos and buffalo) plus many other exciting creatures.
We have vacationed at every main camp, bush-veld camp and wilderness camp during all four seasons of the year in the above four national parks.
We have stayed in all types of lodges and camps - from the affordable rustic camps to the private five-star bush lodges. 
---
We have experienced huts, cottages, bungalows, chalets, safari tents, family cottages, log cabins, dune cabins, rooms and guest houses, been on day walks, 4X4 adventure trails, eaten in all the restaurants and photographed all our favorite wildlife and wild places.
The Kruger, Kgalagadi, Etosha and Pilanesberg parks are magical places – we simply cannot get enough of them because they have so much to offer visitors. 
But for those of you who prefer only guided game drives and staying in upmarket lodges then Madikwe Game Reserve has it all. It is one of the few big-five, malaria-free game reserves and has 21 lodges offering mainly 5-star accommodation but there are also a few 3 and 4-star lodges.
Madikwe Game Reserve 
(South Africa)
Madikwe is situated in a transition zone so is not as bushy as the Kruger and Pilanesberg, thereby offering wildlife photographers good opportunities to capture subjects in the open.    
Most of the parks that we love are situated in South Africa and that is no coincidence, as South Africa was chosen as the World's Leading Safari Destination at the 2014 World Travel Awards. 
Namibia
Namibia, however, has a lot more to offer than only Etosha, and Namibia was listed 6th out of 52 destinations to visit in 2014 by the New York Times!
Hence we have also started to visit Namibia's other top photographic attractions such as Sossusvlei, Deadvlei, Sesriem Canyon, the Petrified Dunes, Solitaire, Fish River Canyon, Kolmanskop, Damaraland and the Namib Wild Horses.
Click on any image below to see a short slide-show of the southern Namibian circuit...
| | | |
| --- | --- | --- |
|  Canyon Lodge Sunset | Deadvlei  | Kalahari Sunset |
| Kolmanskop | Fish River Canyon | Solitaire |
| Sossusvlei | Namib Wild Horses | Petrified Dunes |
| Canyon Roadhouse | Sesriem Canyon | Quiver Trees |
And here we share our experiences with you in the form of trip reports coupled with safari advice and photographic advice so that You can improve your nature photography and have a 5-star safari experience.
Enjoy these African Safari Destinations through Our Eyes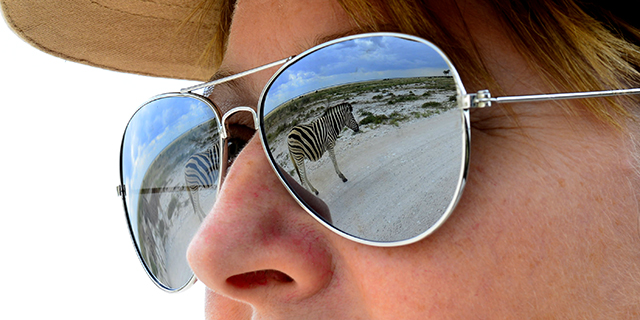 This website grew from that simple "favorite African Safari Destination" question and is based on our passion for these very special places in Southern Africa. It shares...
Our favorite camps and lodges
Our favorite chalets and tents
Rustic vs expensive lodges and reserves
Pros and cons of eating out or braaing (barbeque)
Most rewarding hides, waterholes and dams for wildlife photography
Shops and restaurants
Self-drive safari vs guided safari
Where to find animals
Best Photographic equipment for photo-safaris
Wildlife Photography tips
Southern Africa vs east Africa
And many other Kruger-2-Kalahari bests
Stay In Touch
Please visit us often as we are constantly adding trip reports and other safari or wildlife photography pages to the site.
We would love to keep in contact with you and there are a few ways to do so:
1.    You can subscribe to our free newsletter and download a free Southern African Safari Guide...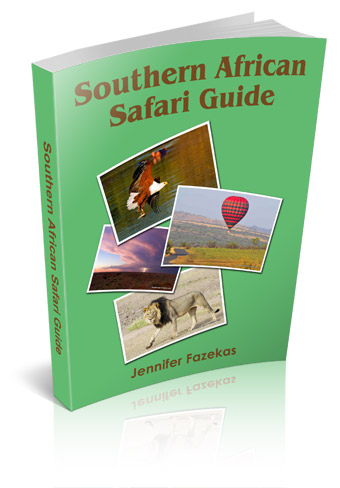 2.    You can go to Kruger-2-Kalahari's Facebook page and click the Like button or click the Like button at the top of this page.  
3.    If you've visited any of these parks and lodges we would love to hear about it, and so will our visitors!
You have the opportunity to share your photographs, trip reports and Africa Safari experiences – either click on the Share Your Stories button under 'Share / Community' on the main site menu or you can go to the Your Kruger Stories, Your Kalahari Stories, Your Pilanesberg Stories, or Your Etosha Stories buttons (on the black Navigation bar on the left of this page) where you can upload your pictures and stories relating to the various parks.
We hope you enjoy these southern African safari parks through our eyes and through our lenses!
---
---