Hi


A FREE Webinar on African Wildlife Post Processing with Andy Biggs
March 2020, Issue #022
Are you looking for something productive to do this week? If you're unable to get to work or if you are looking to improve your wildlife post processing skills in Adobe Lightroom, come spend an hour with Andy Biggs as he goes through his own workflow, using Lightroom as the tool.
This is not intended to teach you Lightroom, rather it is intended to show you how Andy uses Lightroom for his own photographs and how to streamline the processing of images.
So, come and hang out with Andy, who is one of the world's top wildlife photographers, and spend some time with him as you process some of his African wildlife photographs together.
Lightroom Processing Tips
When: Wednesday 18th March @ 6pm Central African Time
Register in advance for this meeting HERE
After registering, you will receive a confirmation email containing information about joining the meeting.
You will need to install Zoom's app on your computer, so do it ahead of our meeting.
---
30% off REMINDER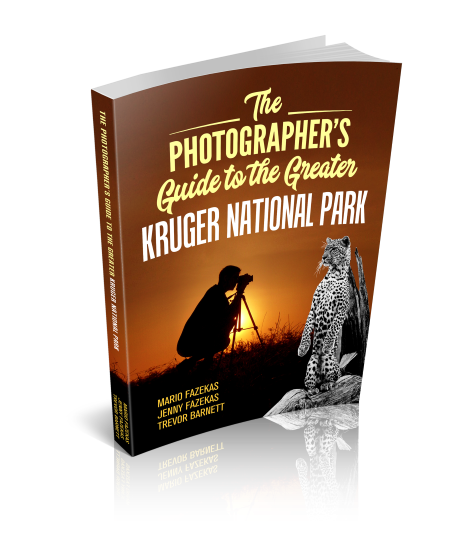 The Photographer's Guide to the Greater Kruger National eBook is 30% off until the end of the month.
Click on the book cover above and then use the discount code K2K when making your purchase.
---
Instagram
If you're on Instagram please check out our K2K Instagram page
---
Please Share Your Interesting Photos & Stories
---
Many visitors to Big-5 African game reserves take great animal or landscape pictures but then never look at them or share them – the pictures remain on a computer or DVD for years – WHAT A WASTE!!

Please take a few minutes to share them either on the park-specific pages or on the general Share Your Stories page.


---
---
Please Share the Lion's Roar Newsletter!
---
Please help us reach out! You can forward this issue of the Lion's Roar newsletter to someone you know who might want to also subscribe. If you received this issue from a friend, you can subscribe to our free Photo Safari Newsletter by clicking here.
---
Until the next Lion's Roar!

Mario and Jenny