HDR Nature Photography
A few years ago the technique of using HDR (high dynamic range) photography became popular.
It's a creative tool where you capture enough information to compress the tonal range of high-contrast scenes with software in post-processing. You capture at least 3 images by bracketing and sometimes even 9 images, depending on how much contrast there is in the scene. The more highlights and shadows the more bracketed shots you need.
At first I was skeptical about this technique as most of what I saw was over-done and I thought a more natural look would be more appropriate. Yes, HDR looks great with old cars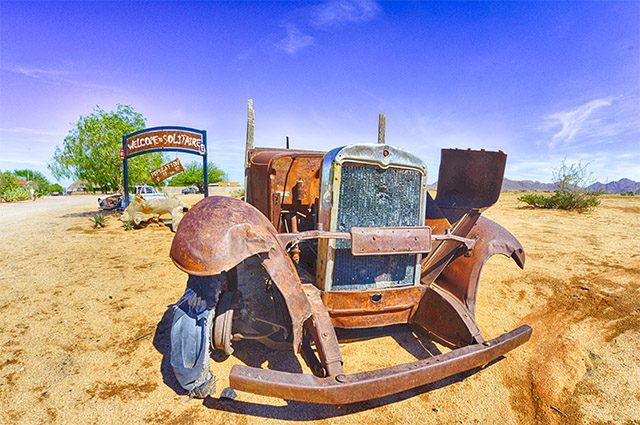 Solitaire, namibia
and old houses...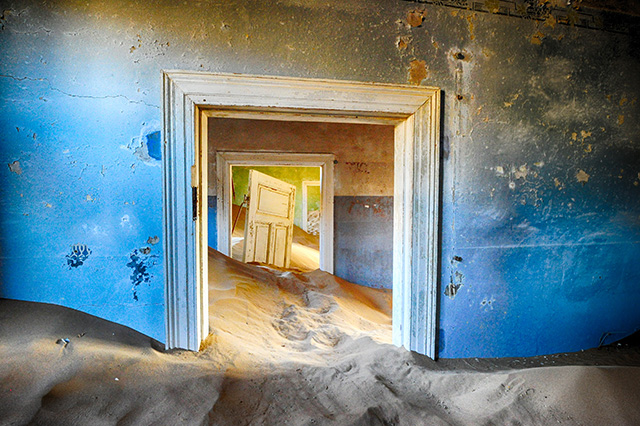 Kolmanskop
but not HDR nature photography, so I thought.
Since then I have tried a few HDR products and the one that I am really happy with is Google's Nik Collection and the HDR Efex Pro tool.
I tried Enblend-enfuse and at first was happy with it but when I got my Nikon D800 body the program could not handle the big files, and I'm talking about Jpegs not the RAW files! I also tried Photomatix but preferred the look of HDR Efex Pro.
As nature or wildlife photographers we have very little control over the weather or the landscape and sometimes we come across an amazing scene but there is too much contrast or we are unable to use ND Grad filters and that is where HDR comes to the rescue.
Take this sunset scene...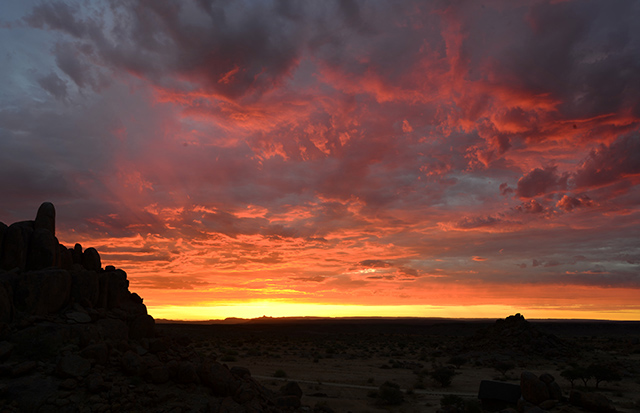 Canyon Lodge, Namibia
I have a set of Singh-ray split Graduated Neutral Density filters but realized I could not use them here – the rock formation sticks way up above the horizon and if I used the filters the top of the rock would be black. The rock is an important part of the image so I decided to use HDR and combined 9 images to get the final effect...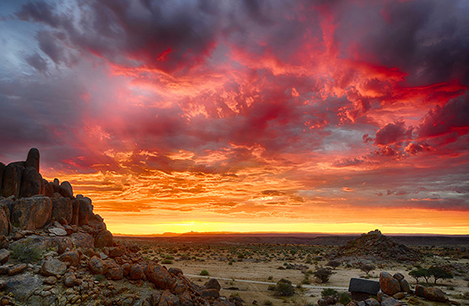 The nine files when processed contained over 10-stops of tonal range with no clipping. Compare this to the tonal latitude of slide film, which was just five stops! (Clipping results from capturing or processing an image where the exposure intensity in a certain area of the image falls outside the minimum and maximum intensity that can be represented).
I think the effect is great - not overdone and realistic.
The nice thing with HDR Efex Pro is that after combining the images you are provided with a whole lot of different presets to choose from, including a realistic category.
In most cases I try to use a tripod but sometimes it's simply not practical like with the old houses in Kolmanskop and the old rusty desert cars at Solitaire so then I handhold and try to ensure a fast shutter speed.
The critical thing is to ensure that no image is blurred. If you move a bit that's not a problem as HDR Efex Pro will re-align the images.
If you are shooting wildlife then it's important to ensure that your subject doesn't move like these lions lying under a tree in the Kgalagadi...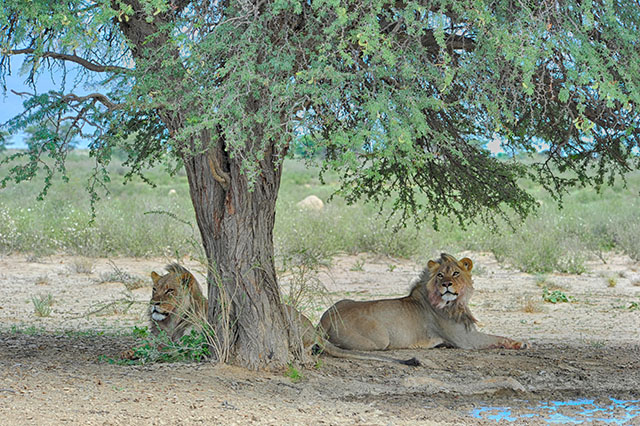 HDR nature photography can work - with the right software program and choosing a more realistic final image!
---
Return from HDR Nature Photography to Safari Photo Tips page